• Denver Nuggets • Miami Heat • NBA • NBA Finals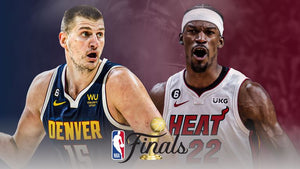 The NBA Finals are just around the corner, and the anticipation for this year's championship is higher than ever. As we approach the culmination of what has been an unprecedented and unpredictable season, the spotlight will be on the two teams competing for the Larry O'Brien Trophy. The Denver Nuggets will be making its first Finals appearance, while the Miami Heat will be making its sixth franchise appearance and first since the 2020 season. The Nuggets facing the Heat may not be the most glamorous matchup to casual basketball fans, but it is the most deserved conclusion for the 2023...
---
• Boston Celtics • Golden State Warriors • NBA • NBA Finals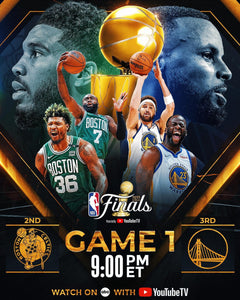 The Western conference champions Golden State Warriors will face off against the Eastern conference champions, the Boston Celtics. What should we expect?
---
• 9450 Media • Curry • Golden State Warriors • Kawhi • KD • NBA • NBA Finals • Toronto Raptors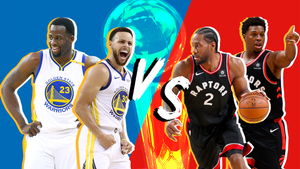 The 2019 NBA Finals begin tonight, who are you taking? Is it #StrengthInNumbers or is it #WeTheNorth? Is it Bay Area or is it Toronto's Very Own? We'll take a look into this Finals matchup and give a prediction on Game 1!