• NBACentral • Q&A
NBACentral (@TheDunkCentral on X) is one of the premier media sources for all things NBA, helping 1.4 million basketball fans and media personalities globally stay up-to-date on the latest news and storylines of the league. Austin, a native of Miami-Dade has built NBACentral into a powerhouse media brand starting from his bedroom.  After a chance meeting on a production set in Ft. Lauderdale, Austin was gracious enough to participate in an interview with 9450 Media where we could take a look at how he got started with NBACentral, where it is now and what his plans are for the future...
---
• Denver Nuggets • NBA • Orlando Magic • Press • Recap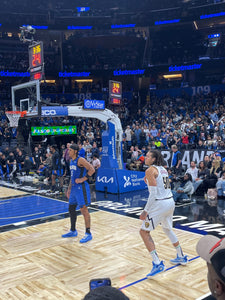 On the day before Thanksgiving, the defending NBA champions Denver Nuggets faced off against the Orlando Magic in downtown Orlando at the Amway Center. This game was significant as it marked the first time former Orlando Magic player Aaron Gordon returned to play against the team that drafted him. Often a sore spot for Magic fans is that when the home team franchise player leaves the squad, they tend to end up in a better situation. For Gordon it was the best situation ever and landed him his first NBA ring. Nonetheless, the energy was high at shoot-around: Nikola Jokic,...
---
• Damian Lillard • Milwaukee Bucks • Op-Ed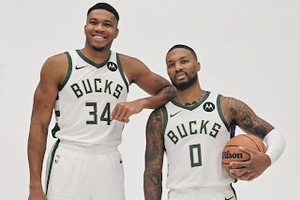 On September 27th, 2023, Damian Lillard's trade request was granted after spending his career in a place where he gave his all, and his ownership and management gave him absolutely nothing in return.
---
• LIFT Sports • Q&A • Sam Walters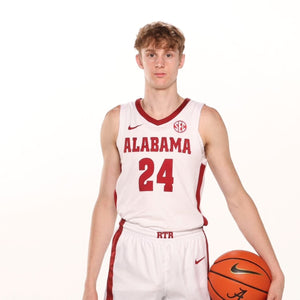 Sam Walters, a highly regarded four-star prospect is now Alabama Basketball's new Forward. While playing at The Villages Charter School, Sam averaged 24.6 points and 9.9 rebounds per game. We got to discuss his journey from Florida to Alabama, how he
looks at the game
 and what he expects from his experience with the Alabama basketball organization.
---
• Q&A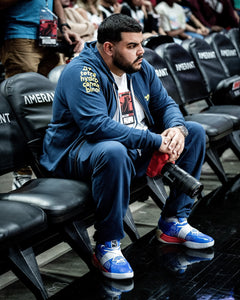 Ryan K, known as RealRyanKPhoto on IG is a professional content creator based in Miami, Florida. Ryan has worked with some of the top artists, athletes and brands in the world and 9450 had the pleasure to interview him for a Q&A article to learn more about his journey to where he currently sits as one of the most in-demand creators in the industry.