• Denver Nuggets • Miami Heat • NBA • NBA Finals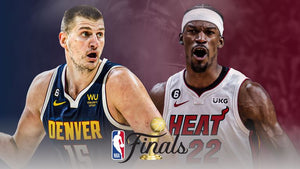 The NBA Finals are just around the corner, and the anticipation for this year's championship is higher than ever. As we approach the culmination of what has been an unprecedented and unpredictable season, the spotlight will be on the two teams competing for the Larry O'Brien Trophy. The Denver Nuggets will be making its first Finals appearance, while the Miami Heat will be making its sixth franchise appearance and first since the 2020 season. The Nuggets facing the Heat may not be the most glamorous matchup to casual basketball fans, but it is the most deserved conclusion for the 2023...
---
• Boston Celtics • Miami Heat • NBA • NBA Playoffs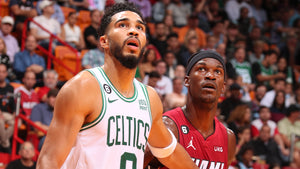 The stage is set for an electrifying showdown in the Eastern Conference Finals as the Boston Celtics and Miami Heat face off for the third time in the last four seasons.
---
• Golden State Warriors • Los Angeles Lakers • NBA • NBA Playoffs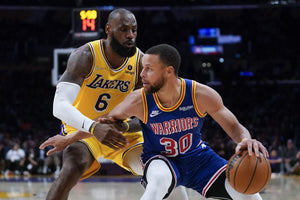 The Los Angeles Lakers have advanced to the second round of the playoffs after a challenging regular season, defeating the Memphis Grizzlies in six games. The Lakers were able to keep the Grizzlies disoriented on offense, thanks in large part to a strong defensive performance from Anthony Davis, who registered five blocks and helped anchor an interior defense that limited the Grizzlies to just 25.7% shooting on 2-pointers. Davis also contributed 16 points and 14 rebounds to the Lakers' victory.LeBron James overcame a subpar performance in Game 5, finishing with 22 points, six assists, and five rebounds, and became the...
---
• Miami Heat • NBA • NBA Playoffs • New York Knicks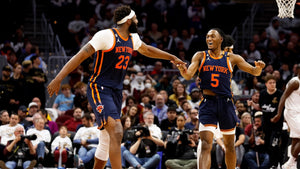 These aren't the Baby Knicks anymore.
---
• Los Angeles Lakers • Memphis Grizzlies • NBA • NBA Playoffs
The Lakers got off to a roaring start in Game 4 against the Grizzlies, but despite their early lead, the game was tied at the end of regulation, forcing them to come up big in overtime to secure a commanding 3-1 series lead as they head to Memphis for Game 5. LeBron James had a stellar performance, making a game-tying layup to force overtime, where he and Anthony Davis dominated to secure the Lakers' victory. James finished with 22 points and 20 rebounds, marking his first 20/20 performance in an NBA game. This feat had not been accomplished by a...